So I've been a rut.
Ironically it happened shortly after I concluded my "Things that Make Me Smile" series. A rut of bad, bad habits: messiness, fast food dinners, losing important things (like keys, credit cards, receipts, bills), too much time on the internet, taking the elevator, running late....and I also had a growing list of good intentions that weren't flushing out into reality. All in all, this is NOT how I want to end the year.
But thank goodness, inspiration came this morning, via
Oh Hello Friend
. Danni posted her
12 things
that she wanted to accomplish before the end of the year in a list form, and good golly gee, I sure do love to make lists. I appreciated the invite to join in because goodness, I need to clear the cobwebs from my head and actually start doing things that are good for me, and good for those around me.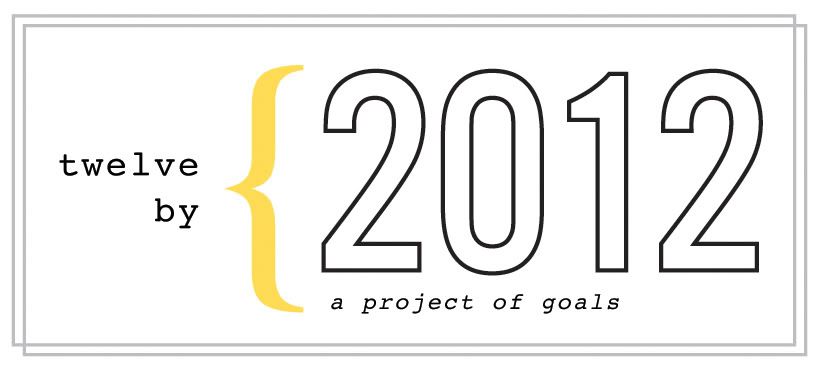 While somethings on the list are a given, as in they have already been planned, some of them are things I've wanted to do but more importantly, a few of them require learning. I'll do my best to update how I'm progressing!
Finish reading A Quest for More by Paul David Tripp.

Learn how to cook a steak and invite a few friends over for a steak and taters dinner.

Plan and go on a roadtrip (Santa Barbara or San Luis Obispo are the two top picks currently.)

Deep clean and organize my desks at work and at home - currently driving me crazy!

Move into my shared bachelorette pad!

Take Caltrain into The City....and spend the day in the city exploring on my own.

Find a flea market and go vintage shopping.

I started a makeup portfolio earlier this year...I need to update it with more current photos. Or just figure out what in the world I want to do with it, in general.

Speaking of makeup....deep clean and wipe down all my brushes, cases, bags and products. This one could take a whole evening, i'm sure.

Bake a cake, from scratch. And if it doesn't turn out right, try it again.

Walk for three miles without stopping.
11a. Take a hike in the fall weather.
Take a photo a day during the month of November!
After I started this post I thought to myself that it is a bit pretentious to think that you would care to read about my goals (like really, who cares if I clean my desk at work) but the important thing is....I would love to hear some of your goals! Let me know, in the comments below. :)
Happy friday...and Happy Autumn!